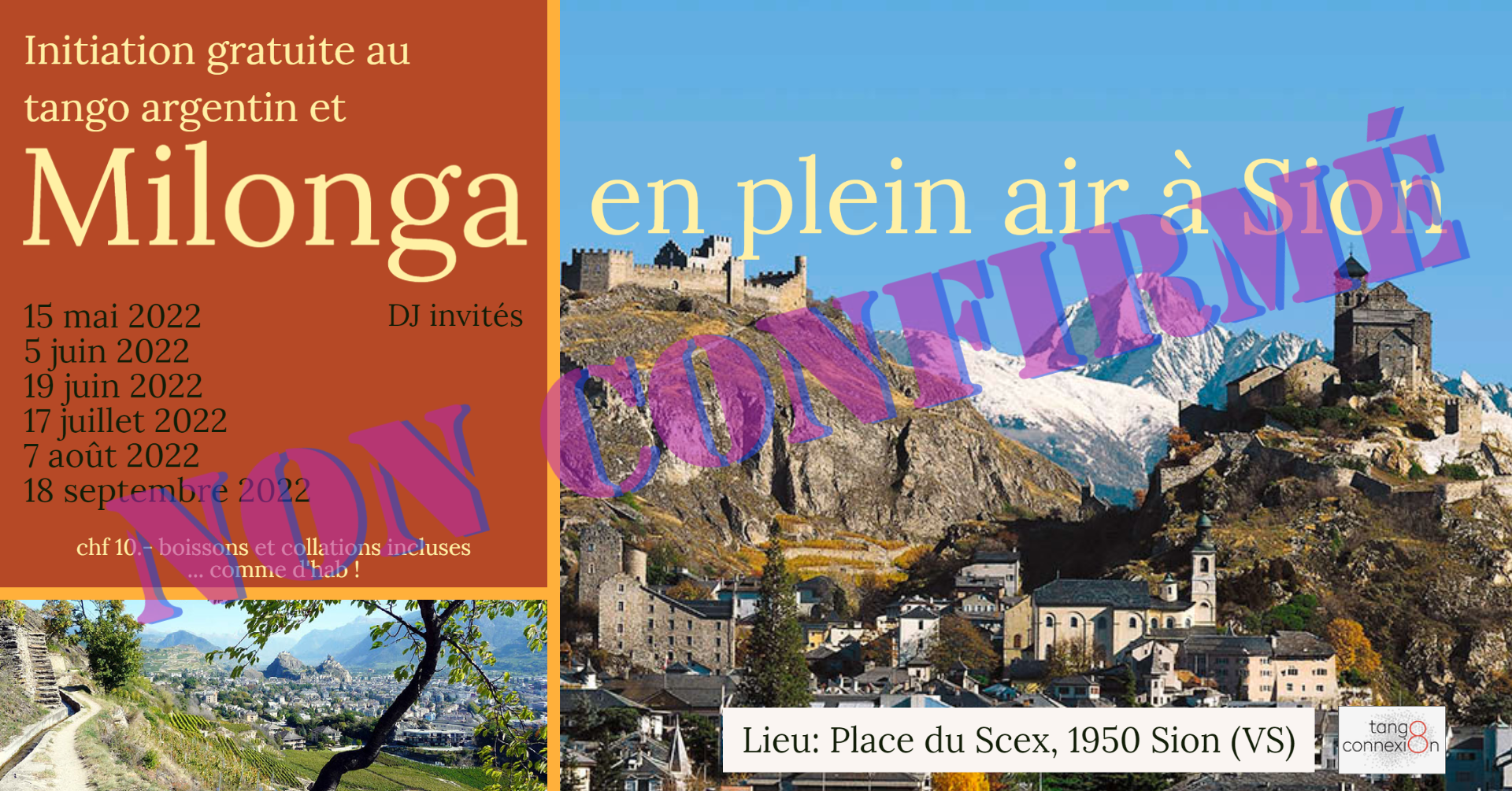 Outdoor summer milonga in the sunniest city in Switzerland!
***NOT CONFIRMED ATTENTION***
25.3.2022
The City of Sion informs me that this event cannot take place as planned, because according to them it is desirable to leave the public space available for other uses.
We have asked to reconsider our arguments, but the event may have to be canceled.
We are in contact with several communes of surrounding villages, to see if they would be interested in this event.
More info soon here
************************************************** ******
A Milonga outdoors, from 15 p.m. to 19 p.m. on Sunday afternoons in summer, very close to the old town of Sion (Place du Scex)
Exact location: HERE
Car parks nearby - 11min walk from Sion train station
Dates (see our online agenda for possible last minute changes)
15th May 2022
5th June 2022
19th June 2022
July 17, 2022
August 7, 2022
September 18, 2022
In case of forecast rain, the event is CANCELED. The decision is taken the day before around noon and communicated here and in the online agenda.
And for your friends who don't dance (yet): encourage them to come to our FREE initiation class from 14 p.m. (with humor and positive pedagogy: we're having fun!)
We set up for you under the shade of the trellises:
- Snacks and a farandole of refreshing syrups
- Wood floor
- Toilets available
- Sound well regulated and not too loud
- Selected music (traditional tangos from Argentina)
And all the happiness of Valais!
A calm and pleasant Sunday afternoon, in a grandiose place. Come !
Participation desired 10.-