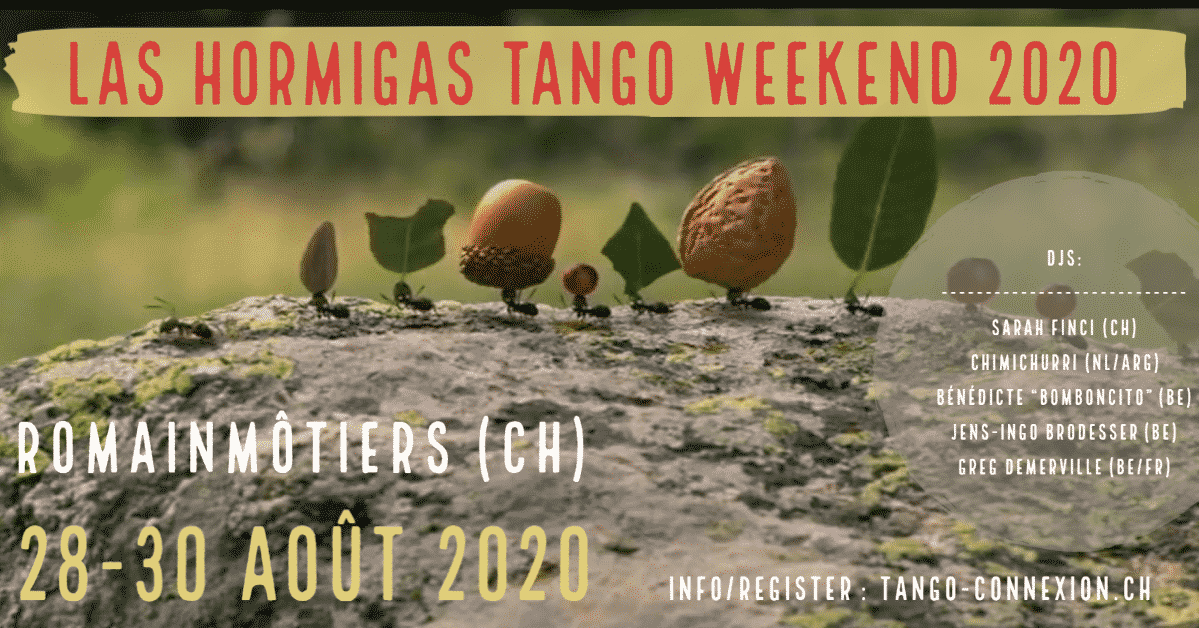 A tango-marathon in the Swiss countryside, with you, lots of good things to eat, and the music we love.
-Calendar-
Here is the direct link to our Google calendar, which allows you to view our events and their schedule on your phone or computer.
click HERE
may

2020

Mon
tue
sea
game
come
sam
dim
- Contact us! -
Here are our various coordinates:
Tango-Connexion Association
c / o Yves Senn
Ch. Jean-Pavillard 10
1009 PULLY
Paypal: sennyp@hotmail.com
Transferwise: sennyp@hotmail.com
Bank details:
Banque Cantonale Vaudoise - PO Box 300 - 1001 Lausanne
CCP: 10-725-4
Clearing: 767
BIC / SWIFT: BCVLCH2LXXX
IBAN CH2800767000L54521017
Account: L54521017
Or join our mailing list!
Tango-Connexion will inform you by email of important events, and will share with you information related to the regional practice of Argentine tango. Register to receive the information. If you are already on our list (we currently have 823 contacts), you will be able to update your information. By subscribing, you expressly accept the sending of punctual emails containing information on our events. Your information will never be sold or provided to third parties. You can unsubscribe from this list at any time.