* RESUME ON September 15, 2022 * Argentine tango classes for all levels
Open to all, pedagogy, variety, humor, passion.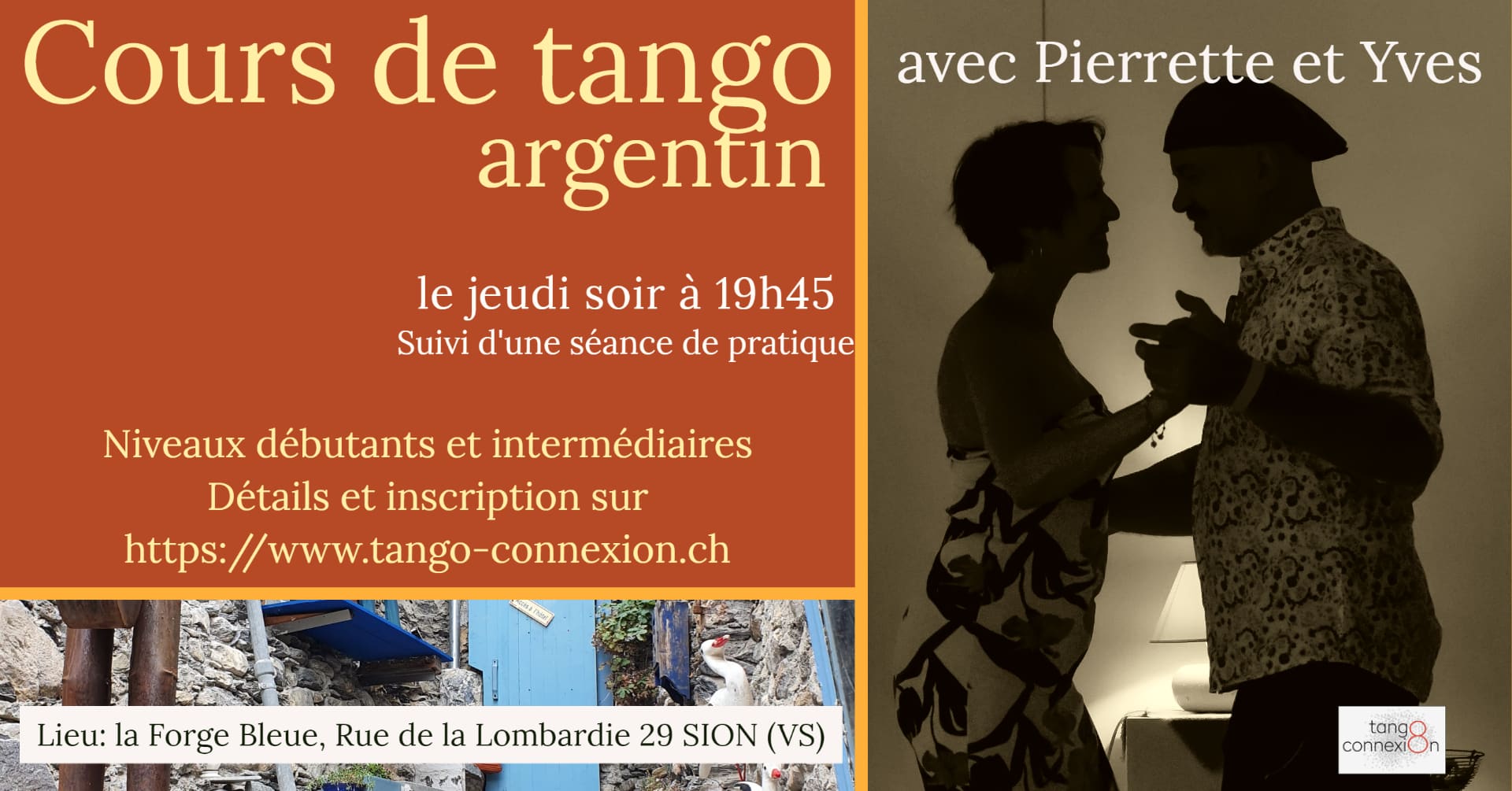 Pedagogy and course content
*** SUMMER BREAK: RESUMES ON SEPTEMBER 15, 2022 ***
*** Thursday evenings at 19:45 p.m. ***
In our courses adapted for beginners and intermediate level dancers, we favor a pedagogy based on understanding and bodily sensation, and on listening to yourself, the music, and your partner.
Classes are accessible to everyone, alone.eo couple.
What you will find with us:
- Simultaneous work on all the elements that make up the tango: your own sensations, the link to the other in the dance couple, musicality, knowledge and body vocabulary, and the culture and history of Argentine tango.
- Personalized follow-up that takes your skills into account and highlights your strengths.
- A structured and constructed program, with a simple and achievable objective: to dance in a ball in a flexible, relaxed, pleasant way, for your greatest pleasure and that of your partner, while respecting the few basic rules of the ball.
- Simple tools allowing you to build * your * tango, and to improvise with flexibility in listening to music, stress-free and pleasantly.
- Technical indications to analyze your progress and correct some postural elements.
Yves and Pierrette have been passionate about Argentine tango for 19 and 15 years. Both former dancers (classical and modern for Yves, classical, contemporary and modernjazz for Pierrette), their knowledge of the moving body, of musical interpretation, of the history and culture of Argentine tango make them teachers for beginners and intermediates very appreciated.
They continue their training continuously, travel regularly to Argentina and have their pedagogy checked and validated by reputable teachers.
Their training has been acquired over the years during numerous courses and seminars given by (among others): Sigrid Van Tilbeurgh, Murat Erdemsel, Vaggelis and Marianna, Mariana Dragone, Diego Riemer, Tony and Elise, Maja y Marko, Maria Filali, Gianpiero Galdi, Chicho y Juana, Horacio and Cecilia
They are also of course available (alone or in pairs) for private lessons or technical lessons: to solve a blocking aspect of your dance, to improve the fluidity of your dance with your partner, to work on the connection, or simply to approach and develop a new aspect of your musicality.
Dancing as a couple, a real treat!
See our "Frequently Asked Questions" page HERE